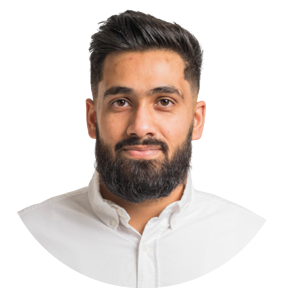 Dentist
BDS University of Liverpool 2018
GDC No. 277198
Dr Ahmad graduated from the University of Liverpool in 2018. Whilst studying at the Russell Group University he studied Endodontics at undergraduate level with our Principal Dentist Dr Afzal Haque.
Since graduating he has completed many courses and is constantly improving his skills for his patients. He is due to complete his Post Graduate Diploma in Aesthetic Restorative Dentistry in 2022.
As well as this Dr Ahmad completed many Invisalign cases, composite bonding cases and porcelain makeovers for patients.
In his free time Dr Ahmad loves to watch his favourite football club Manchester United and loves trying new cuisines. If you think Dr Amir can help you, feel free to contact us.